So I have reached the 30 day mark for my treatments and have never felt better !!:grin: With your help my starting pressure has been changed from 4 to 6 and treatment range increase from 5-12 to 6-12.
30 day ave AHI = 1.98 (O =.35, H = .37, CA = 1.23)
Last 7 ave AHI = 1.36 (O =.13, H = .41, CA = .82)
Friday night I had my first sub 1.0 AHI score.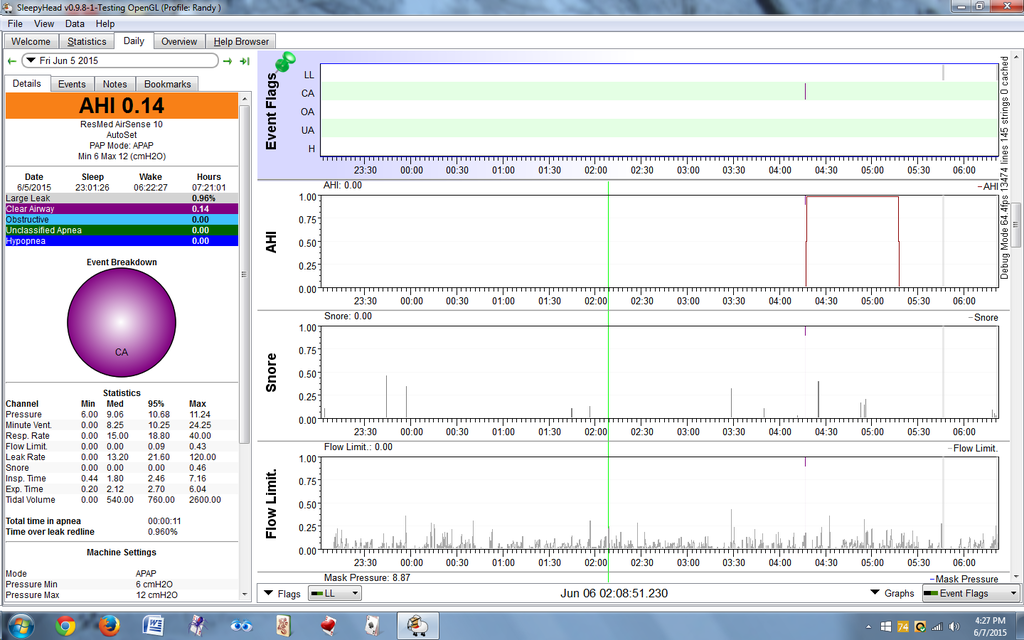 However, I had a High Leak rate. Over limit less than 1% but near double normal. Next night leaks drop but AHI goes back up to just under 1.0? So is this still me getting used to treatment, or is my pressure in need of more adjustment? Or is shooting for that low AHI number continuously a pipe dream?