Ok, so I reached a kind of ideal state at pressure 8 with near zero ahi's, using a P10 nasal pillows (love it), chin strap + masking tape to prevent mouth breathing.

I swallow air though as I still get air into my mouth at times (cheeks puffing), despite falling asleep fine. I noticed this a few times waking up + I get a dry mouth. The masking tape in the early hours of the morning still gets loose in places, which contributes to the issue and I get dry mouth + recently a few times uncomfortable feeling with teeth.

All in all it is probably during short intervals, but I have no way to be sure (I think).

I love the set up though, so would be very loath to switch to a full face mask. Not sure what to do. The air swallowing is a nuisance. I spent the better of the day getting rid of it and I'm concerned about dental issues in the long run (due to dry mouth). So any advice on what else I could do to make this work out? Swallow my tongue during the night?
Before APAP: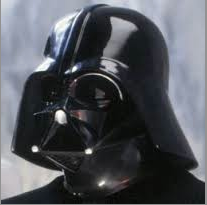 After APAP: See avatar: R2D2 for the win!
"Be kind, for everyone you meet is fighting a great battle"
--Ian Maclaren
I don't snore! I just make creepy noises so the aliens know I'm not someone to be messed with.