I started out at min pressure 4. All good, low AHI, but then it crept up, and I had serious trouble breathing (did not get enough air). So, following advice on the boards (and the sleep doc) the pressure was increased to 6, then 6.5. AHI again started to decrease. Then, the first morning it recorded zero AHI, I woke up the next night gasping for air (after only a few hours of sleep). I couldn't breathe properly. I slept one night without mask, and the second night tried the mask again. No luck. In both cases, it was as if my air passages became narrower and I couldn't get enough air. Increased pressure to 7, then, as that did not help, raised it to 7.5 in the same night. After that I could sleep.

I will talk to my sleep doc soon, but any feedback might help me to focus in on the right questions. To me, it seems that my body adjusts to the new pressure and as soon as it has adjusted perfectly, the next night, I run into trouble.

On the other hand, I noticed something strange. The first time I increased the pressure to 6.5, I could feel the air blow out from the P10 very well (despite the diffusing system) when I kept my hand close. The night I woke up unable to breathe, I could hardly feel air come out (at the same pressure). I clean the mask. The only thing I noticed is that there was water in the hose that had accumulated and I let it run out. I lowered the humidifier level after that. But it did not help.

I wonder if condensation might plug the mask somehow. Or if there is another issue. I'm quite puzzled. The cycle of increasing the pressure can't continue I imagine. So what happens if this occurs on every increase? I.e. lowering AHI, until perfect score, then not able to get enough air. Does the body adjust? Did anyone else experience this?
Before APAP: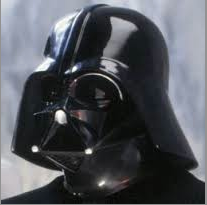 After APAP: See avatar: R2D2 for the win!
"Be kind, for everyone you meet is fighting a great battle"
--Ian Maclaren
I don't snore! I just make creepy noises so the aliens know I'm not someone to be messed with.