Thanks diamaunt, I had browsed a little of this thread, but not the last part which discusses the solution to that problem clearly. I'll soak the mask today. I already brushed it, but it seems more may be needed. This is quite a problem.

Paula, indeed, I tried to switch to a nasal mask before. It was better for a while, but then I had the same problem.

I may have a combination of the P10 blocking and rain out. Will keep experimenting.

Yes, retired_guy, I spend more time on my back. I used to have a back-pillow to prevent it, but stopped using that with the APAP as I was told I would no longer need it. I don't know if the machine acts differently when I'm on my back.

Also, Paula, I did wonder about the pressure output. If I can't get it right, I'll ask to get it checked.

I wonder if I just need more min pressure still.
Before APAP: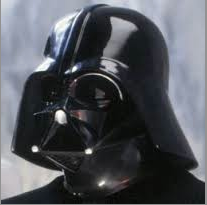 After APAP: See avatar: R2D2 for the win!
"Be kind, for everyone you meet is fighting a great battle"
--Ian Maclaren
I don't snore! I just make creepy noises so the aliens know I'm not someone to be messed with.