Apnea at 11?
Looking for some guidance here from those more familiar with oximetry.
I got a new CMS 50I wrist oximeter a few weeks ago and have used it a few times - nothing different shows up than with my other oximeter. It seems to work fine when I use it.
My 11 year-old daughter decided she would like to wear it all night last night and I figured it couldn't hurt. Here is what it recorded: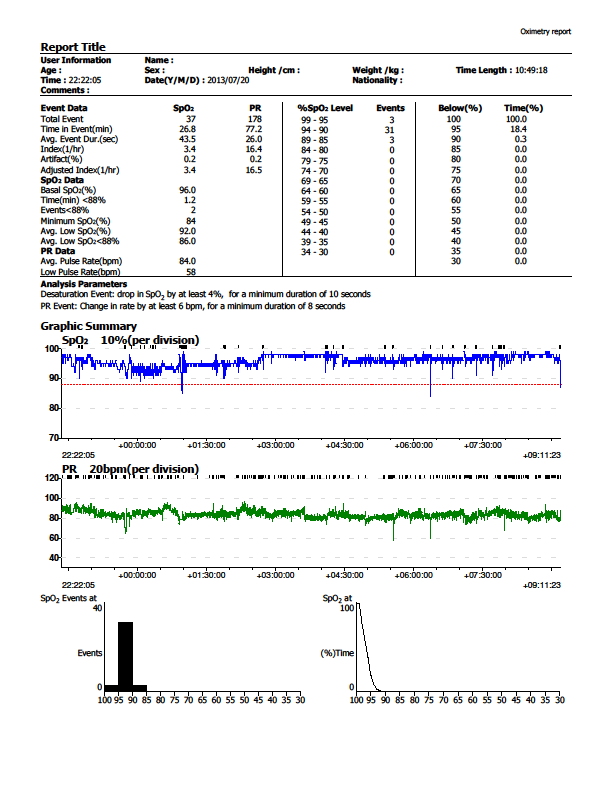 Maybe I'm too concerned about this; but, my oximetry looks much, much better. Keep in mind that she doesn't snore. Also keep in mind that this oximeter measures perfusion and removes readings that fall below the accuracy threshold, so the desats are not just from moving around - on the expanded chart you can see where reading are removed due to low perfusion - all of these readings are good.
I've only ever seen my own oximetry charts. Is this in any way normal, or should I be as concerned as I am? Will the doc be as concerned as I am, or am I making too much of this?