05-05-2021, 06:19 PM (This post was last modified: 05-05-2021, 06:22 PM by godletmesleep.)
RE: OSCAR confusing me with leaks/apneas
Here's what I've got for an analysis.
This is way above my paygrade what I've seemingly uncovered about my data.
Events Happening Without Being Flagged
---
I decided to see mess with the user flags to flag the respiratory events that are waking me but not being flagged by the Respironics Machine. 
So, set the flag to 30% and 5 seconds, and sure enough there are a fair bit of these events happening. Some completely under my nose as they are extremely subtle.
If I factored these flags into the AHI, my AHI is still at or above 5 AHI. Some nights I'm at 10 AHI with the flags.
I'm unsure as to what these are, positionals or something that indicates inadequate pressure?


Even with this UF, some events still are not flagged...?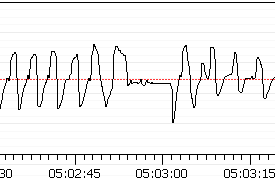 I understand in some instances the user flags can be seen as excessive, but they seem to point out some
serious problems
 here. As they align with the Fitbit's sleep stage tracker.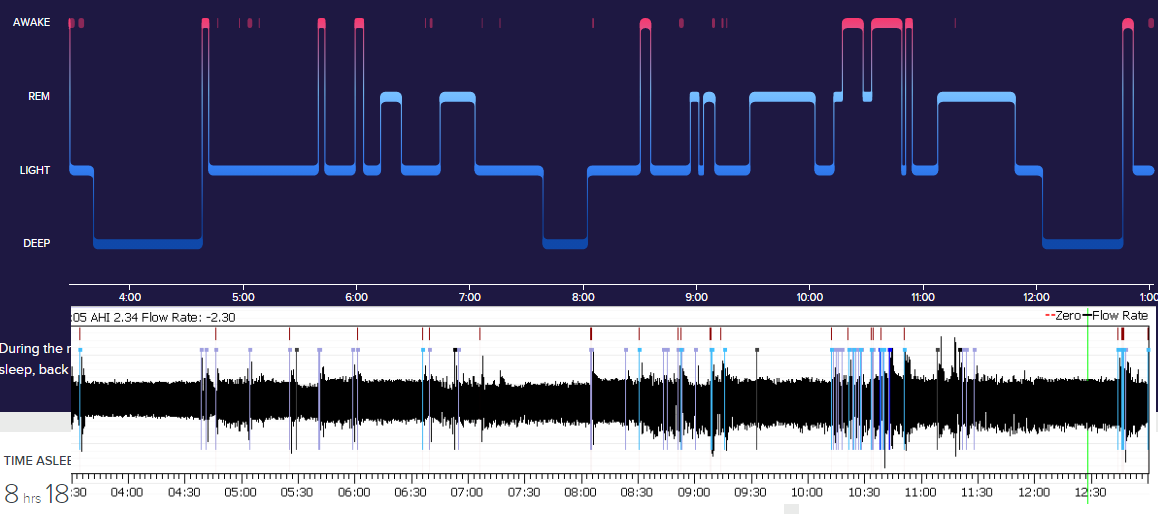 ---
Flow Chart Confusion
---
Looking into the deeper parts of the flow rates, referencing this
In the beginning of the night, most if not all flow shapes look like
Class 1,
with some deviations into the 2 or 6 range.
However, looking at shapes that occur with these user flags they seem to
evolve?
 as the night continues.
Initially... they took on a
Class 6 Shape
, a inhale that is stopped by a plateau and then continued.
However, after the recovery from these initial flow limitations/respiratory events as seen in the user flags.
The architecture of the inspiratory shapes
changes completely
, almost
every. single. flow-wave.
afterwards is either a
CLASS 2, or CLASS 6.
I assume as the chart says, this indicates a serious flow limitation.
I will show these charts, as you can see there were no significant flow spikes or even flags of any kind in this part of the flow chart.

But, zooming in reveals... this entire section looks like this. Completely different.

This occurs throughout the night


And at the later ends of the night, they turn into almost exclusively Class 2's.

And this continues until I wake up, at around 1:00.

To my knowledge there is such thing as a cardiogenic oscillations as the Wiki points out, but I would figure you'd have those the entire night rather than in onset? Nor are there any CA's flagged from what I can tell.