Changing mask from p10 resmed to philips respironics: Mask seal issue
My settings are min 5.6 max 15.6. I have been having trouble with the P10 and switched to philips respironics on my resmed machine. I wore it just now as a test and it states after a brief use that it is is unhappy with the mask seal. I did not notice any leakage while wearing. Are my settings ok, i.e. in line with what you'd expect? Also, should I be concerned about this mask seal issue? First night I will wear it and a bit nervous. Issues with P10 tired me out so I am keen to try another option. Don't mean to spark a debate on P10 versus others. My personal preferences is to switch so please advise on the questions raised. Thanks. PS I am on EU GMT time so if you happen to read this and can make a suggestion in the coming hour, would appreciate it.
Before APAP: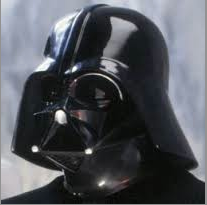 After APAP: See avatar: R2D2 for the win!
"Be kind, for everyone you meet is fighting a great battle"
--Ian Maclaren
I don't snore! I just make creepy noises so the aliens know I'm not someone to be messed with.