Chin strap: not working. Alternatives?
The chin strap I'm wearing does not work every night. When it doesn't, I wake up out of breath. I notice as at times I wake up breathing through my mouth.
I'm using the P10 nasal pillows mask.
I would like to continue using nasal pillows.
However, if the chin strap does not work, the effects are quite negative.
What are my alternatives?
Full face mask? (Rather not, but of course, I'll do what it takes to get this sorted)
Different type of chin strap? (I ordered mine from
Supplier #2
, but the email confirmation I got does not specify what type it is)
The strap is a single piece, that straps over the head with velcro connection.
Before APAP: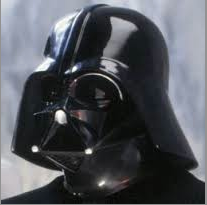 After APAP: See avatar: R2D2 for the win!
"Be kind, for everyone you meet is fighting a great battle"
--Ian Maclaren
I don't snore! I just make creepy noises so the aliens know I'm not someone to be messed with.