What exactly are clusters? Are these clusters where red arrow points?
Does the following suggest anything at all other than what is recited below after second graph?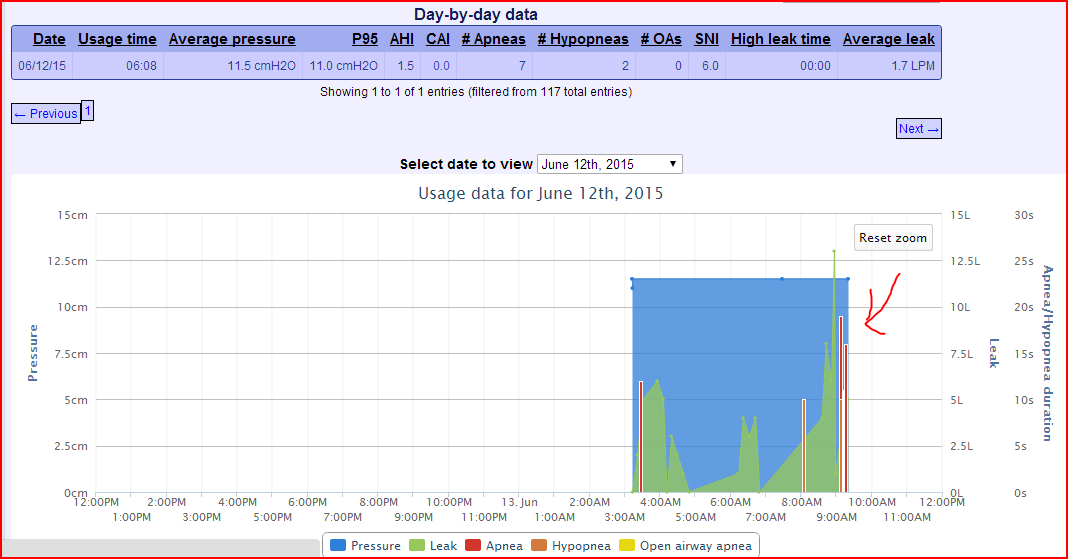 Machine is NOT compatible with SleepyHead.
Software gives time in hours and minutes but apparently doesn't go further.
EXPANDED VIEW
:
09:06 a.m. Ap 19s
At 9:06 a.m. had apnea lasting 19 seconds (and so on)
09:07 Hyp 10s
09:11 Ap 11s
09:13 Ap 11s
09:14 Ap 10s
09:15 Ap 10s
09:16 Ap 16s
09:21 Turned off CPAP- had awakened perhaps a few minutes before.
Thanks in advance!