I'm using cpap consistently (as in every night for at least 7-8 hours and often more)
Settings
Start pressure 4.0
Minimum setting 8.5
Maximum 12
This gives me a (near constant) Pmean value for the last three weeks of 8.5 nearly every day (software readings)
AHI is 0 on most days
The problem
For the last month, I have been exhausted again (pretty much every day), as I was before using CPAP. This has gotten worse and now I am dragging myself through the days.
I can't figure out what is wrong. Leakeage is within range of the manual specifications for the Breas. Some days I wake up out of breath, and some days (though not often) with a dry mouth. Most obvious symptom is drooping eyelids (very bad case of it).
When I have the occasional bad night, leaving me tired during the day, I write it off as normal. When it is consistent, like last month, it wears me out. I get depressed. This is a concern, as I experienced it before using the cpap solution (which changed my life). I know it is apnea related so I'm keen to avoid medication (which I've not taken before either).
I will schedule a meeting with the specialist asap.
Some things I've tried
I refrained from asking advice on intermittent problems, have dealt with leaks as best as I could, made sure to clear passages by adjusting the nasal mask before I go to sleep, have tried every trick I could think of night after night to optimise matters, and I can't think of anything else at this stage. I also ordered a new mask (the Philips Nuance Pro Nasal Pillows) to see if a change could help. I'm using the P10, clean it regularly, make sure that the vents are cleared etc.
Advice?

This is just to check if anyone might have any suggestions on what else could be wrong. Are there things I should keep in mind when I meet with him?
Could I need Bipap? I know there are ways to check this, but I can't interpret the graphs for this issue (and really consider that the specialist's job). Paula mentioned I might look into lowering exhale pressure on the Breas, but it does not have this option.
Hope the apneaboard hive mind can suggest some possibilities I might broach with the specialist or some tips I could still try out.
Before APAP: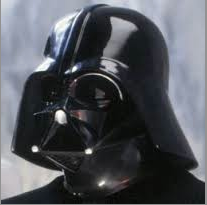 After APAP: See avatar: R2D2 for the win!
"Be kind, for everyone you meet is fighting a great battle"
--Ian Maclaren
I don't snore! I just make creepy noises so the aliens know I'm not someone to be messed with.