Hi,
I've got great ahi results and yet:
Several mornings I wake with a severely drooping (left) eyelid and know my chin strap fails at times, i.e. I spend short stints with my mouth open and wake at times out of breath. It's not very obvious from my stats (I will post them later in case any of you wizards can spot something. I need to tighten the chin strap very hard to have a sound night sleep (so hard I wake with clear sunken line marks on my face). Even so, lying on my pillow sideways will make the strap just that bit looser and I still manage to breathe through my mouth (it also tends to slide off a times, but the main problem is the pillow pressure somehow making it looser).
My chin strap is single. Assuming its failure is the cause of this problem I seem to have only a few options: switch to a better type of chin strap (two parts to it?). Any recommendations? Alternatively: switch to a full face mask. After using only nasal pillows, I'm of course not keen to make that last move. But there is no sense in keep on feeling terrible regularly
Any hints from others who have had this problem? What about the (severely) drooping eyelid? It's a massive nuisance, not great to look at, but above all, a clear sign my day is going to be a struggle.
Hope someone can point me in the right directly. I could talk to my specialist of course as well if there is no well known fix to this. Also, keep in mind I'm paying for all this myself, so I can't go through a large amount of options (insurance won't cover cpap over here).
And happy New Year to all btw
even though we're already into it a little.
Before APAP: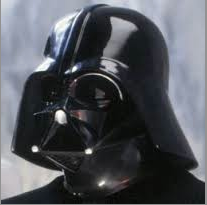 After APAP: See avatar: R2D2 for the win!
"Be kind, for everyone you meet is fighting a great battle"
--Ian Maclaren
I don't snore! I just make creepy noises so the aliens know I'm not someone to be messed with.