04-06-2016, 12:08 PM (This post was last modified: 04-06-2016, 01:00 PM by FrankNichols.)
My first night I had an AHI of around 1.2 if you ignore a burst of about 25 events around 12:30 that went on for about 30 minutes. I don't see what caused these, attached are screen shots looming in on that point in time, can someone make suggestions please?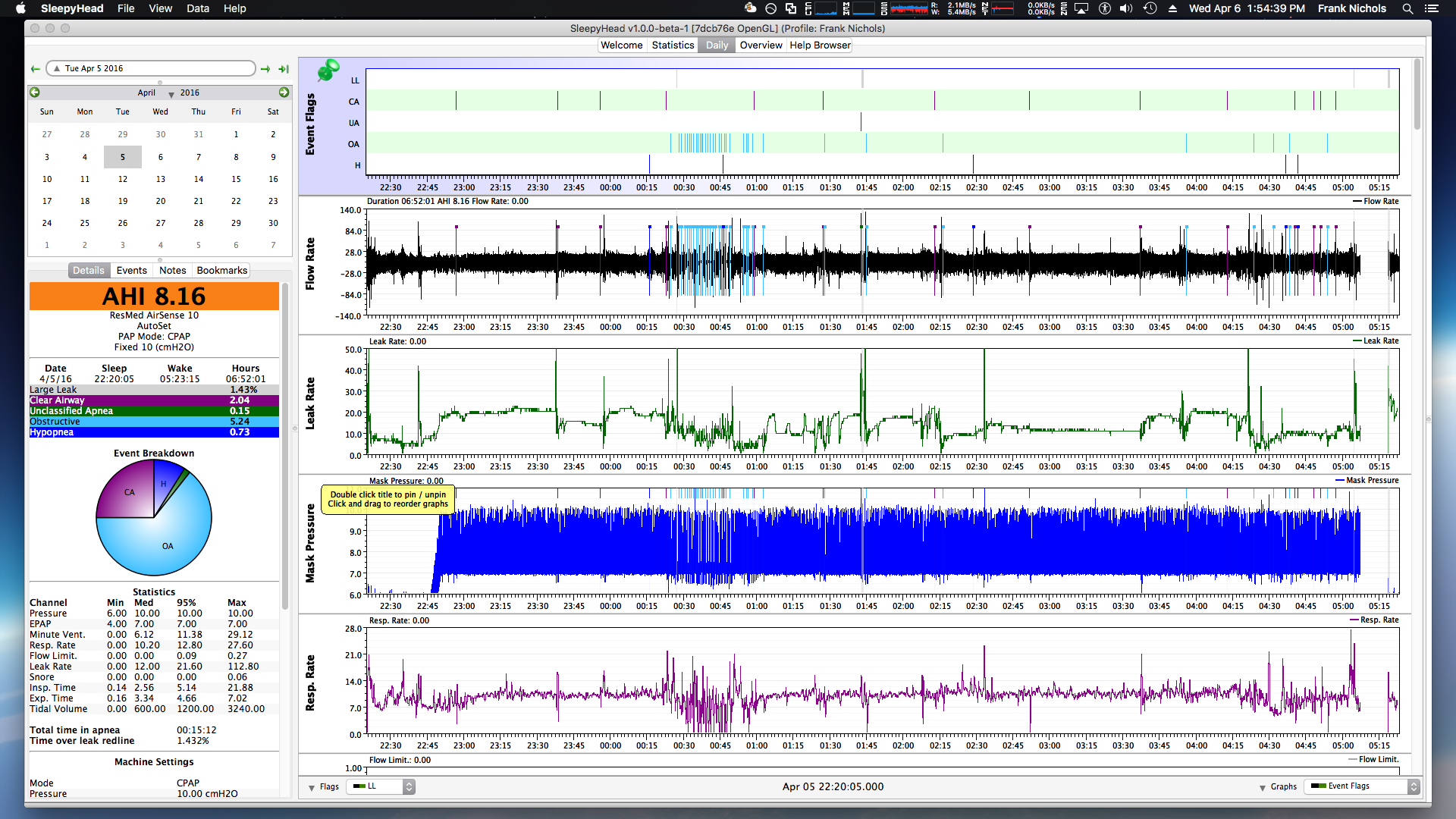 .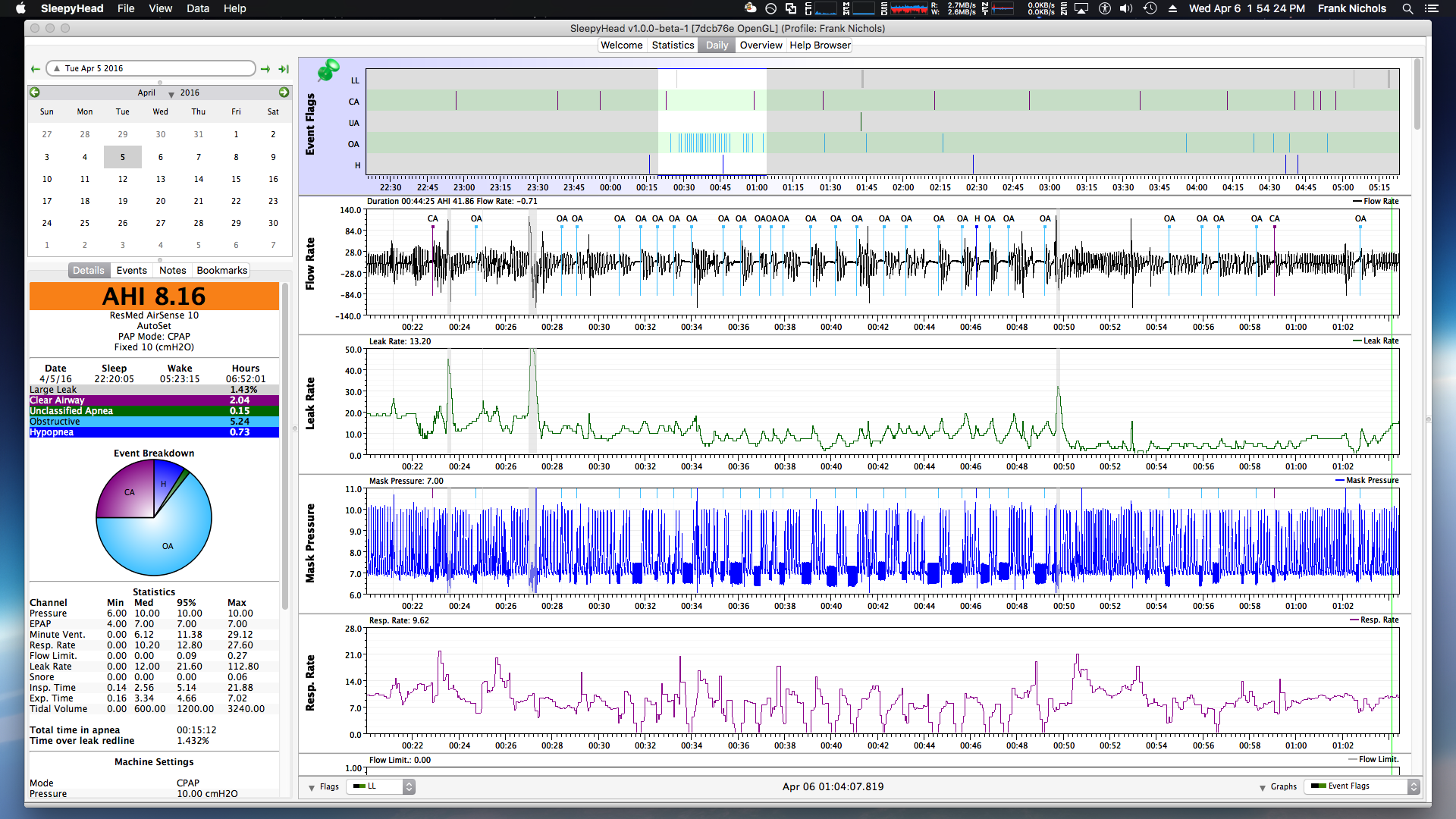 .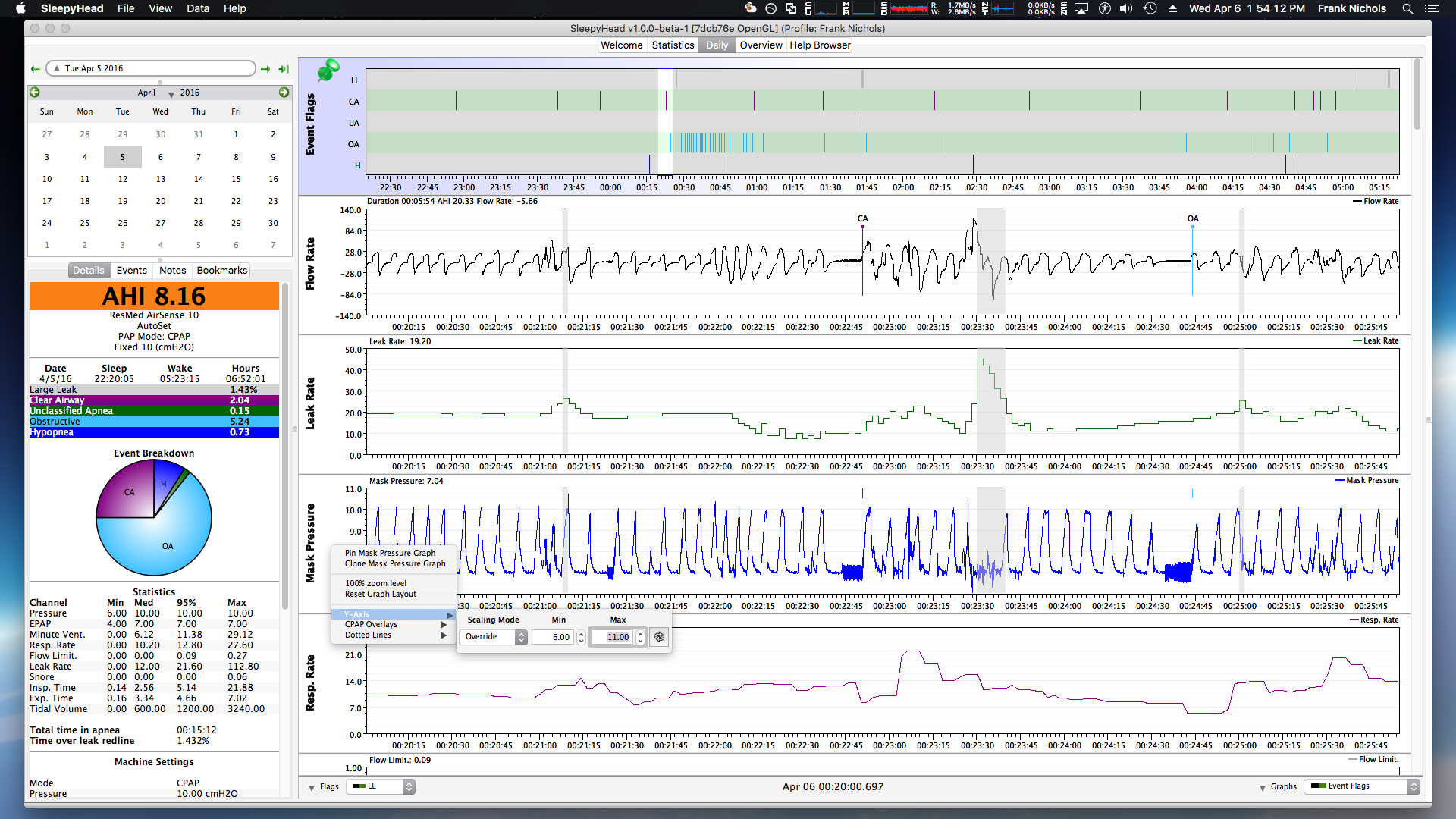 ---
In the first image you can see 8 large leaks, those are my nose scratching events. Also, comparing these to my S+ data, there is an event here every time S+ recorded me waking up, however I did not wake up (S+ did not record it) every event - so, I assume some of these are non-arousal events.
I am not a Medical professional and I don't play one on the internet.
Started CPAP Therapy April 5, 2016
I'd Rather Be Sleeping