I am having an issue that I can't get resolved (yet) through my specialist: 
During cpap treatment, one of my eyelids started to droop. Very noticeable on waking--awful sight. Later on the second one started to droop too. I was referred to an eye specialist. He advised that it was due to the cpap treatment--air blowing on my eyes. My cpap specialist thinks the problem may be interior rather than exterior: a connection from the nose from which air reaches the eyelid. The first specialist advised covering the eyelids. The second to lower the pressure. I did both with moderate initial success. Lowered pressure to range from 5 - 9. And I'm wearing an airplane eye mask for sleeping. Moderate improvement for a while but now I'm back to square one. AHI consistently near zero which makes me a model patient. CPAP specialist now advised to drop cpap treatment and switch to mouth piece treatment. I had one made, but it is uncomfortable so far and I really like the cpap treatment (after a long battle with it) so still hope someone here might have a solution. Please, if you have expertise in this area, share your thoughts. I am getting desperate. Has been going on for more than a year now. Only info indicates that OSA can be the cause of this condition (e.g. http://emedicine.medscape.com/article/1212978-overview
). I stopped the treatment for a while on advise of my specialist. Again, matters got better, then the drooping eyelid reoccured, but more rarely it seemed. 
Before APAP: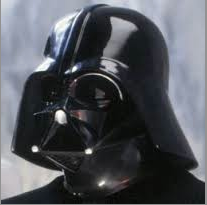 After APAP: See avatar: R2D2 for the win!
"Be kind, for everyone you meet is fighting a great battle"
--Ian Maclaren
I don't snore! I just make creepy noises so the aliens know I'm not someone to be messed with.