I've been using my CPAP for three nights. First morning: I woke full of energy. Second morning: I felt ok, definitely better than usual, but I became very tired in the afternoon. Third morning: I feel like I've ran a marathon. Also feel out of breath during the day. Zip energy. I can't get my readings (this is a Breas, so it will take me a while to get the figures). Did anyone else experience this? I've read about catching up on sleep etc. But I've noticed that others bounce back right away. So I'm a bit puzzled. Only have a meeting with the sleep doc in another month.

ETA: I sleep through the night with the mask, and as far as I can tell don't have leaks. Last night was the best in that respect, sleeping throughout the night with the mask.
Before APAP: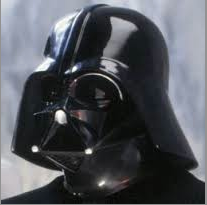 After APAP: See avatar: R2D2 for the win!
"Be kind, for everyone you meet is fighting a great battle"
--Ian Maclaren
I don't snore! I just make creepy noises so the aliens know I'm not someone to be messed with.