02-12-2016, 07:59 AM
Hello Apneaboard community,
See below my last night number: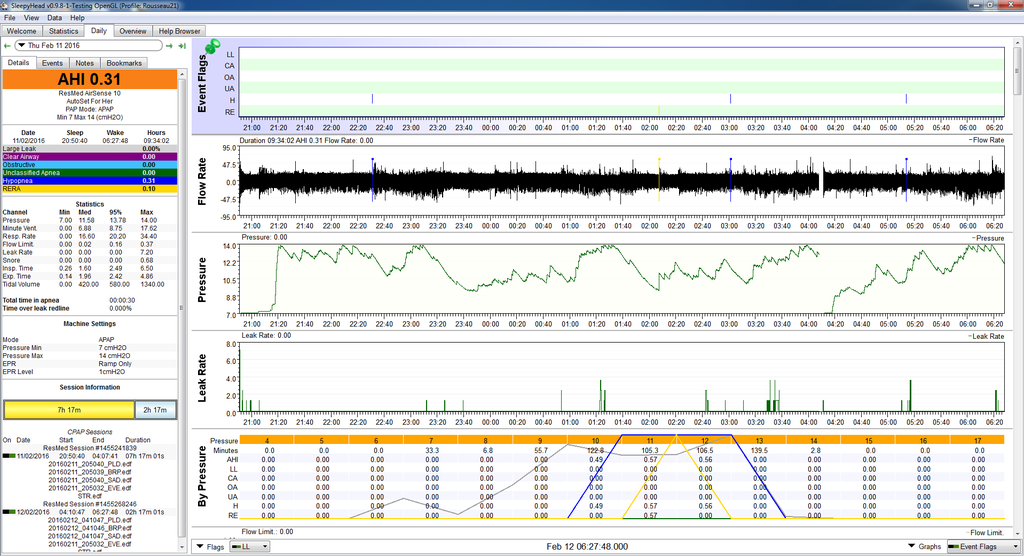 From what I start to learn, it looks like really good number. My AHI at 0.31 which is considered pretty darn good according to SleepyHead and my leaks look like they are controlled.
What are your opinions?
I think I'm probably on the right track even if I'm still tired. It's probably normal since all the bad nights before cause by mask issues ...
My settings for the humidity are 5 humidity level and 79°F tube temperature but my mouth is still dry. Any suggestion?
in advance for your feedback !