I got my APAP today and the nasal mask. It's an IQ Blue nasal mask from *. When I wear it, the bottom side is very close to my nostrils and after about 10 minutes, it feels as if I'm not getting enough air in. Not sure if anything can be done about that (i.e. increasing the space between the bottom part of the mask and your nostrils). The mask seems to slip to that position. ETA: so I notice the company is blocked out with a *. I'm not sure why. Other companies get mentioned. Happy to follow the rules, but let me know if I should watch it if I need to make a distinction between suppliers.

Just starting out, so I'm willing to give this mask a go. I got leakage under control (as far as I can tell, numbers will confirm later I hope) and tested it out by using a pillow. So far so good.


Before APAP: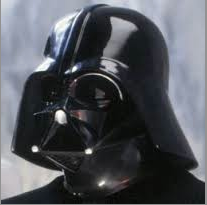 After APAP: See avatar: R2D2 for the win!
"Be kind, for everyone you meet is fighting a great battle"
--Ian Maclaren
I don't snore! I just make creepy noises so the aliens know I'm not someone to be messed with.