I'm using the P10. The last few weeks, I'm regressing. I feel really bad when I wake up, the way I used to before discovering CPAP.

Pressure is at 9.

I feel as if I don't get enough air.

I suspect a lot of leaks (when I wake up I hear the whistling and have to adjust since the headstraps that shift when I sleep on my back).

I consistently get ahi between 0 and 1.

I feel as if I don't get enough air. Yet I clean the mask very regularly.

I'd like to find out whether I need to change something. Set the pressure lower? It was at 8.5 before.

Could frequent leaks cause this hassle? The Breas software seems to indicate that leaks are within range (when I compare it with the manual's intended range). Yet I know I find a leak whenever I wake.

I'm concerned at the regression as it is affecting me badly.


Before APAP: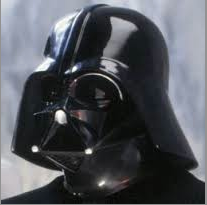 After APAP: See avatar: R2D2 for the win!
"Be kind, for everyone you meet is fighting a great battle"
--Ian Maclaren
I don't snore! I just make creepy noises so the aliens know I'm not someone to be messed with.