Finally, after over a year, I have a new camera. I had a decent one that was slowly dying but it still worked so I couldn't justify getting a new one. It took really good photos so I was happy. But on one of the trips up Nawth, we lost it.
So today I got an early Christmas present. A Canon SX50 HS. It's considered a "bridge" camera because while it is not a digital SLR, it might as well be. It's actually slightly better than the low-end Canon EOS SLR.
Anyway, so I'm messing with the zoom and on my desk just happens to be the SD card from my Autoset.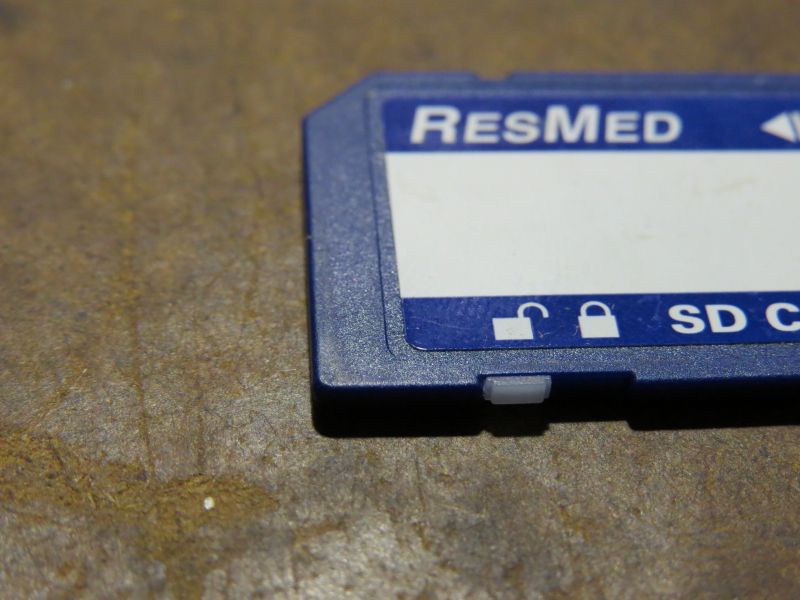 I love the zoom on this thing! It's why I chose it over the others. We went kinda late to get it then got home and had to charge the battery so by the time I could actually take photos, it was dark. I'll be getting some more tomorrow to really test out it's capabilities.
Here's the link to the full image, if anyone is interested in the details it got.
http://www.apneaboard.net/gallery/albums...ock01b.jpg
PaulaO2
Apnea Board Moderator
www.ApneaBoard.com

Breathe deeply and count to zen.

INFORMATION ON APNEA BOARD FORUMS OR ON APNEABOARD.COM SHOULD NOT BE CONSIDERED AS MEDICAL ADVICE. ALWAYS SEEK THE ADVICE OF A PHYSICIAN BEFORE SEEKING TREATMENT FOR MEDICAL CONDITIONS, INCLUDING SLEEP APNEA. INFORMATION POSTED ON THE APNEA BOARD WEB SITE AND FORUMS ARE PERSONAL OPINION ONLY AND NOT NECESSARILY A STATEMENT OF FACT.