08-16-2014, 08:33 PM
For PAP Mask Users, Customization Is on the Horizon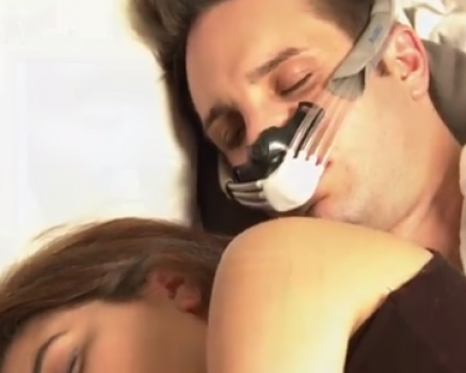 Metamason uses 3D printing technology to make Respere Freedom,
customized PAP masks for a more comfortable, effective, and
patient-friendly experience.
By A.J. Zak
Imagine a patient who undergoes a home sleep test, and part of that test involves using a small scanner to capture the dimensions of his or her face. That data is then used to create a PAP mask specifically tailored to that particular person.
This is how one company is working to change the future of PAP mask therapy.
Metamason, based in Pasadena, Calif, uses 3-D printing to create PAP masks based on patient data with a unique molding system.
While Respere Secure masks aren't yet available to the public and are still awaiting approval from the Food and Drug Administration, the company hopes customers will be able to sleep more comfortably in the new designs.
"A part of it is trying to minimize the size and bulk based on what somebody really needs," says Leslie Karpas, founder and CEO of Metamason, who hopes the products will be available to the public in 9 months to a year.
With customized masks, he says, the straps are minimized and can be moved depending on what suits each patient, and the masks are anchored by using nasal fittings, a small part of the mask that actually goes slightly into the nose to hold it in place comfortably to increase compliance.
"Our mask is no longer trying to blow itself off the user's face, which we see as really key," he says. Because of those nasal fittings, the mask's strap tension is lower, leading to less strap marks and discomfort, he says.
The method of making each mask is new, too: Metamason uses a method Karpas calls investment molding, combining the processes of molding and investment casting. The mask itself isn't created from a 3-D printer, but rather the printers create the mold for the mask. That mold is then filled with silicone and put into an oven to set. Once the silicone sets, the heat cranks up to melt away the waxy mold, leaving only the silicone mask.
"It enables us to really break all of the rules of mold geometry," Karpas says of the patented process. "Traditionally, you have to think about how the part comes out of the mold, and we don't have to worry about that."
Patients will be able to use an online interface to change elements of their masks, and then doctors can examine those choices on the other end.
"That will allow them to see more patients in the space of a day and ensure a product that is more successful too," Karpas says.
The communication between patient and doctor about the mask is just one way Metamason hopes to increase patient compliance. As part of the FDA approval process for Respere, the company will undertake multiple hospital studies and trials to make necessary changes to the design that will lead to better patient use. The company hopes to reach a wide net of patients by marketing the masks both through home sleep diagnostic testing companies as well as within sleep clinics at the time of study.
So far, Metamason is mid-way through raising its seed round, "mostly from investors who have sleep apnea as well as The Design Accelerator, a partnership of Art Center and Caltech in Pasadena," Karpas says. To gain momentum, he said his ideal investor would be a healthcare or printing focused venture capital firm and partnerships with major players in the CPAP and 3D printing space.
As for the cost of the mask, it's too soon to have a definite number, but Karpas estimates it to be somewhere between $400 and $600 per mask, with that number decreasing steadily as 3D printing become more popular and its prices decrease, too.

Fair Use Applies, from:
http://www.sleepreviewmag.com/2014/08/pa...n-horizon/



The above post may contain copyrighted material the use of which has not always been specifically authorized by the copyright owner. The material available is intended to advance the understanding of Sleep Apnea treatment and to advance the educational level of Sleep Apnea patients with regard to their health. Sometimes included is the full text of articles and documents rather than a simple link because outside links frequently "go bad" or change over time. This constitutes a "fair use" of any such copyrighted material as provided for in section 107 of the US Copyright Law. In accordance with Title 17 U.S.C. Section 107, the material in this post is distributed without fee or payment of any kind for research and educational purposes. If you wish to use copyrighted material from this post for purposes of your own that go beyond "fair use", you must obtain permission from the copyright owner.