Hello Guest,
Welcome to Apnea Board !
As a guest, you are limited to certain areas of the board and there are some features you can't use.
To post a message, you must create a free account using a valid email address.
Login

or

Create an Account
Opinions on nasal mask
Opinions on nasal mask
Does anyone have any experience or opinions on this type of mask?
RE: Opinions on nasal mask
I could not keep a seal
I had to use nasal pillows and they work great
RE: Opinions on nasal mask
Do you mean like this?
RE: Opinions on nasal mask
That is the type, mine DreamWear but very similar
RE: Opinions on nasal mask
Would have worked ok for me but for inability to stop mouth breathing. I ended up with a full face mask.
RE: Opinions on nasal mask
Thank you very much.
RE: Opinions on nasal mask
This type of headgear works great with the pillow mask.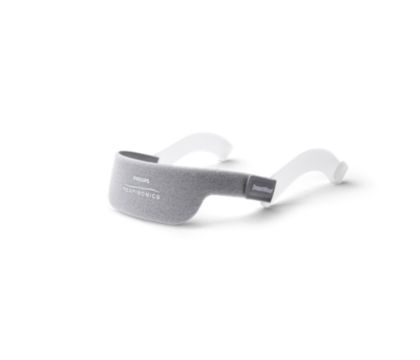 RE: Opinions on nasal mask
I used a Fisher & Paykal Eson nose mask for the last four years (as opposed to the nasal pillows shown in your picture).. but recently I have had to switch to a full face mask, my choice was the ResMed AirFit F20 silicone version.
Initially I had no problem keeping air from coming out of my mouth, but as the years have gone on I've tended to relax my jaw more than I used to, subsequently the change was unavoidable for me.
I guess it will come down to if you can keep your mouth shut. 
- They are not spelling/grammar errors.. I live in Australia, we do it differently Down Under 
 -
RE: Opinions on nasal mask
I started having trouble with keeping my mouth closed after losing weight. Part of the answer was realizing that I need less pressure now, but that didn't help enough.

I tried going to a full face or hybrid mask, but during the night my relaxed jaw will also move back, not just down. If the lower straps are tight enough to maintain the seal, they also pull my jaw farther back and drive my AHI up. I get significantly better results with the P30i or N30i. As my weight has dropped, my preference has shifted from the P30i to the N30i, but I have gone back and forth between them some.

Collars did not help with mouth leaks. For now, I'm reluctantly using Somnifix tape (upside down compared to instructions, which fits my face better). I'm also ramping up my efforts to keep my mouth closed and tongue in place during the day, breathing through my nose only. I hope to someday quit using the tape, but we'll see.
RE: Opinions on nasal mask
I was not able to get a good seal with the Dreamwear mask, but the shape of my face has changed a lot since then. I have not retried it.