Hello Guest,
Welcome to Apnea Board !
As a guest, you are limited to certain areas of the board and there are some features you can't use.
To post a message, you must create a free account using a valid email address.
Login

or

Create an Account
P10 RETROFIT PHOTOS
Thanks, Marnid! What is the material you cut the slit in? Is it a type of plastic or fabric?
I did not cut the fabric, all I did was sew it together leaving an opening that is the "slit" You can then thread the Velcro through it.
Got it
Marnid's design is quite simple and probably easily reversible if for some reason it doesn't work out.

ADD a velcro strap on back and use the existing back strap as both the anchor (for the new strap) and as additional over the head stabilization.

Looks professional even.

Nice job.

Sweet Dreams,

HerbM
Sleep study AHI: 49 RDI: 60 -- APAP 10-11 w/AHI: 1.5 avg for 7-days (up due likely to hip replacement recovery)

"We can all breathe together or we will all suffocate alone."
05-26-2014, 06:56 AM (This post was last modified: 05-26-2014, 06:57 AM by Marnid2014.)
THANKS!!!!

I have tried this now for a few nights and so far so good, AHI is low, as well as leak rate, so this retrofit was the answer for me. I hope this will work for someone else, I wonder if I should post this on the reviews ?
Hi Marnid, I already posted a link on the reviews to your design. Hope that is ok (I did it before I spotted your message).
Absolutely, that is great, thanks for doing that, I just hope this helps.
I'll let you know. I'll get the P10, try it out and if it is too big will resort to the Marnid procedure
Before APAP: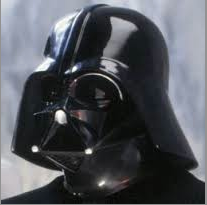 After APAP: See avatar: R2D2 for the win!
"Be kind, for everyone you meet is fighting a great battle"
--Ian Maclaren
I don't snore! I just make creepy noises so the aliens know I'm not someone to be messed with.