I'm currently set at 7.5 to 12.

My 95% is listed as: 9.4 (mean value over all days as specified by software).

I'd like to experiment with higher min pressure. E.g. 8 or 9.

I noticed some of you are on even higher pressures. What benefits do you see from that? My AHI is fine at the moment and I plan to increase slowly (by halves) as I tend to feel better with higher pressure.

I am facing two issues with trying that out:

First: The software does not indicate central apneas. I get all the other info though that you might expect, including the various graphs. Is there a way to find out if I experience central apneas by looking at the graphs? Don't worry if you don't know the Breas software. If you could explain it from the graphs you use (i.e. shape and type of graph) I can work it out in my case. I just don't know what to look for.

Second: I experience mouth breathing despite using masking tape (that comes off easily when I gasp for air). I'm determined to make it work and got rid of a moustache to deal with more leaks, so hope this will fix the problem. I imagine that higher pressure might increase the mouth leakage problem? I.e. I may need to switch to a full facial mask? I use a chin strap and masking tape. The problem came about at 7.5 min pressure.



Before APAP: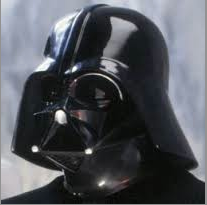 After APAP: See avatar: R2D2 for the win!
"Be kind, for everyone you meet is fighting a great battle"
--Ian Maclaren
I don't snore! I just make creepy noises so the aliens know I'm not someone to be messed with.