I had not realized just how attached I have become to my ResMed S9 AutoSet in just a few days. At my sleep specialist's office the office took my CPAP and whisked it out of sight - I had the strangest feeling of being somehow robbed of part of my life. Part of me was saying, "Wait, how do I KNOW you will get MY CPAP in the correct exam room??? What if it gets mixed up with another person's CPAP??? ARGH!"
So, while searching for the correct 12 Volt DC connectors I came across a website for a company that makes skins for...CPAPs!! At $35 I am not going to do that (even though I Love the van Gogh Starry Night). So, I got busy with some wallpaper trim I picked up at my local thrift store and got busy.
[img]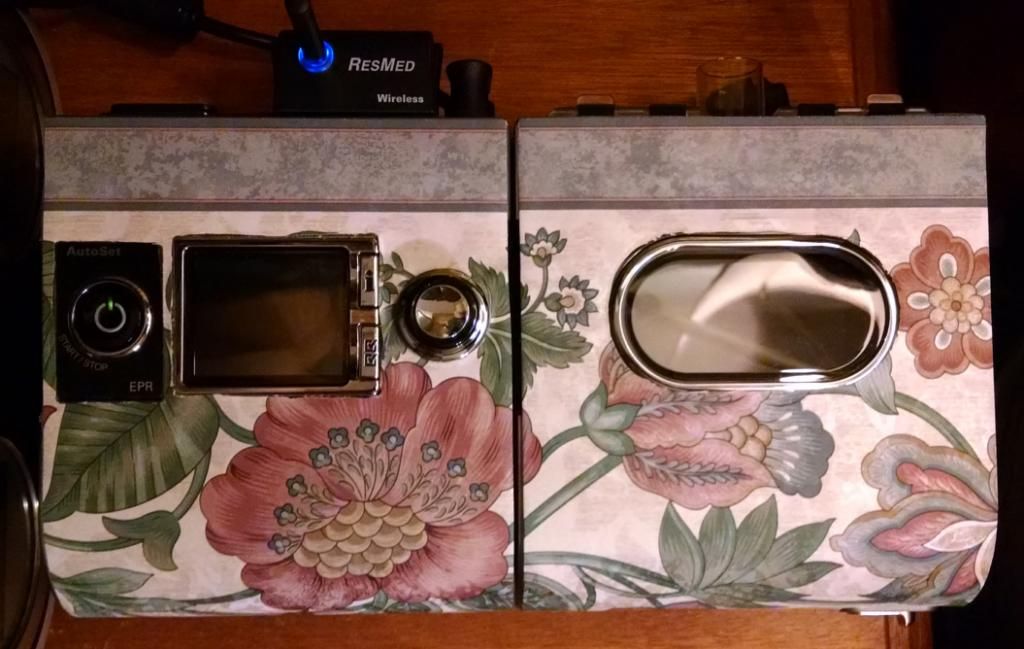 [/img]
Also, on the more practical side, I DID put labels on the CPAP, humidifier and the transformer for the power cord.
Evpraxia in the Pacific Northwest USA
Diagnosed: 44 AHI when supine, O2 down to 82%
Treated since 20 Sept 2014:: 0.7 AHI, Settings 7-15, EPR on Full Time at Level 3
Better living through CPAP/APAP machines!