RE: ResScan CPAP Reporting Software (current version: 5.1)
Greetings billdeboard,
I did some screen prints of my ResScan to see if that will help.
I had previously set up myself as a patient and I have set the download data for summary and 2 most recent detailed and high rate data.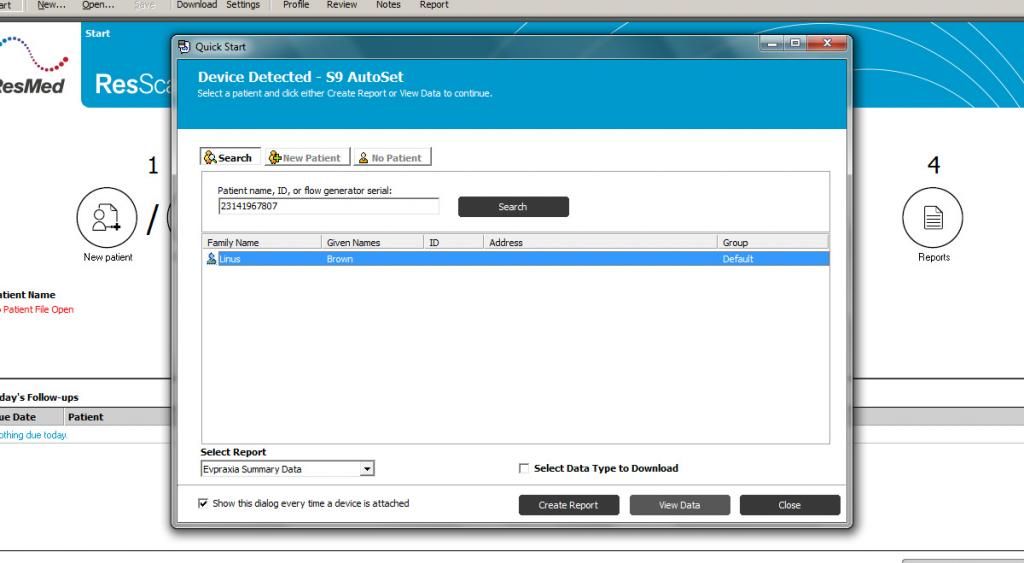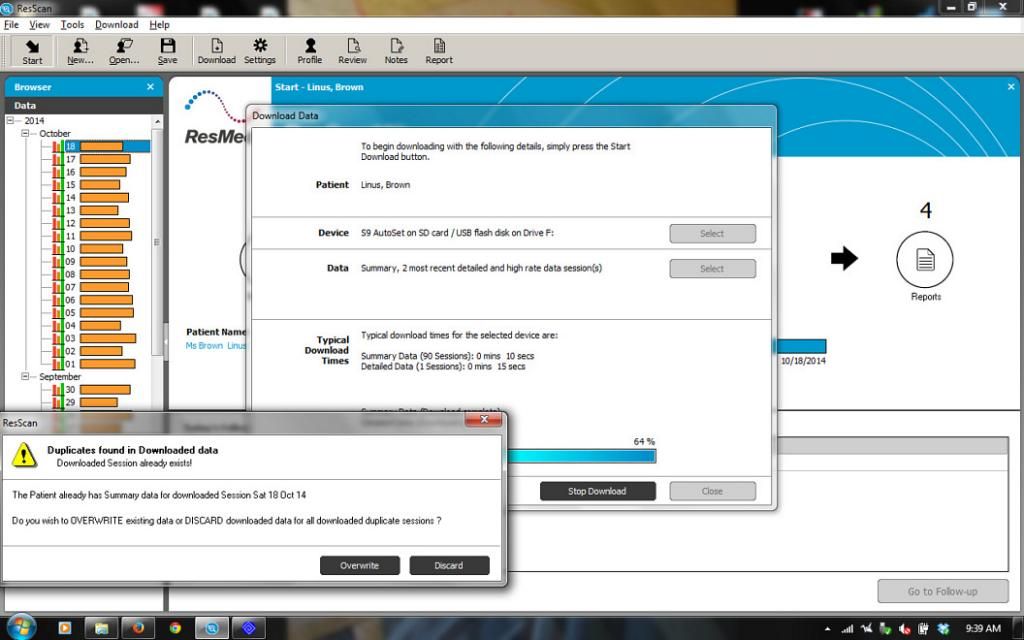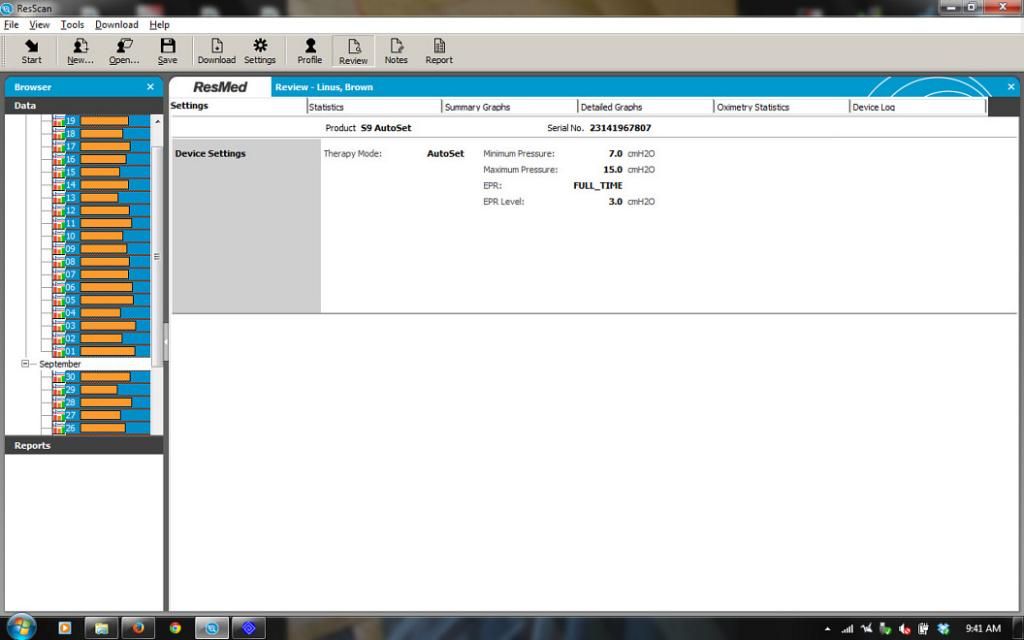 Evpraxia in the Pacific Northwest USA
Diagnosed: 44 AHI when supine, O2 down to 82%
Treated since 20 Sept 2014:: 0.7 AHI, Settings 7-15, EPR on Full Time at Level 3
Better living through CPAP/APAP machines!