02-17-2016, 08:14 PM
Hello ApneaBoard community,
It's been a week that I'm using the setting 7 to 14 but with what I understand from here so far I probably have to put my lower pressure around 9 and increase my upper to 15.
See below my numbers of last night: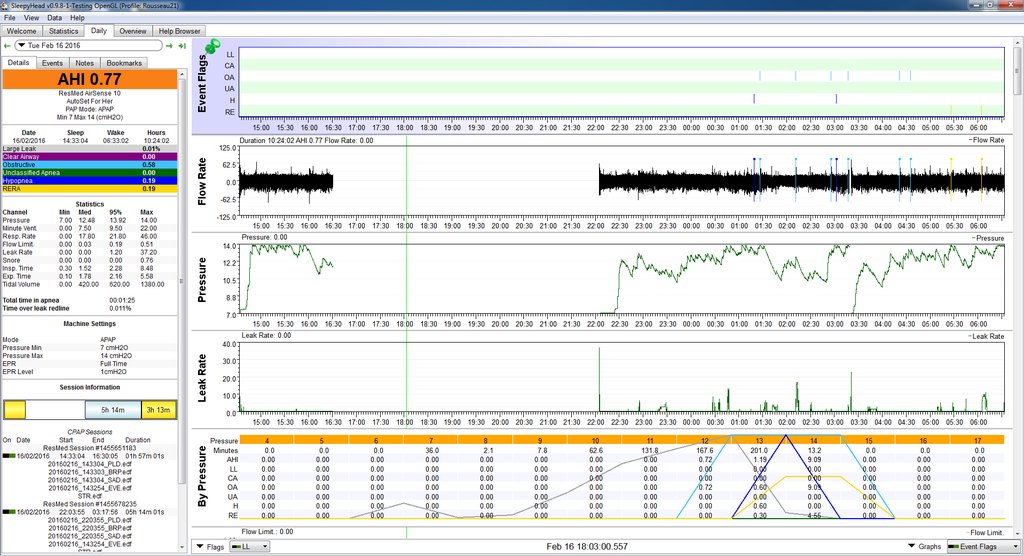 What do you think?
in advance !