Sleepyhead Results
Ok. So original setting was 4-15 which seemed a bit open, after I saw the doc for the 30 day visit, he agreed that upping the lower setting to 7, was fine, which I did. (Now I get to wait a whole year before my next appointment. Gotta love "modern" medicine. That's why this place is great.) So I upped the lower setting to 7.6, and here's a summary, as well as Thursday night's results.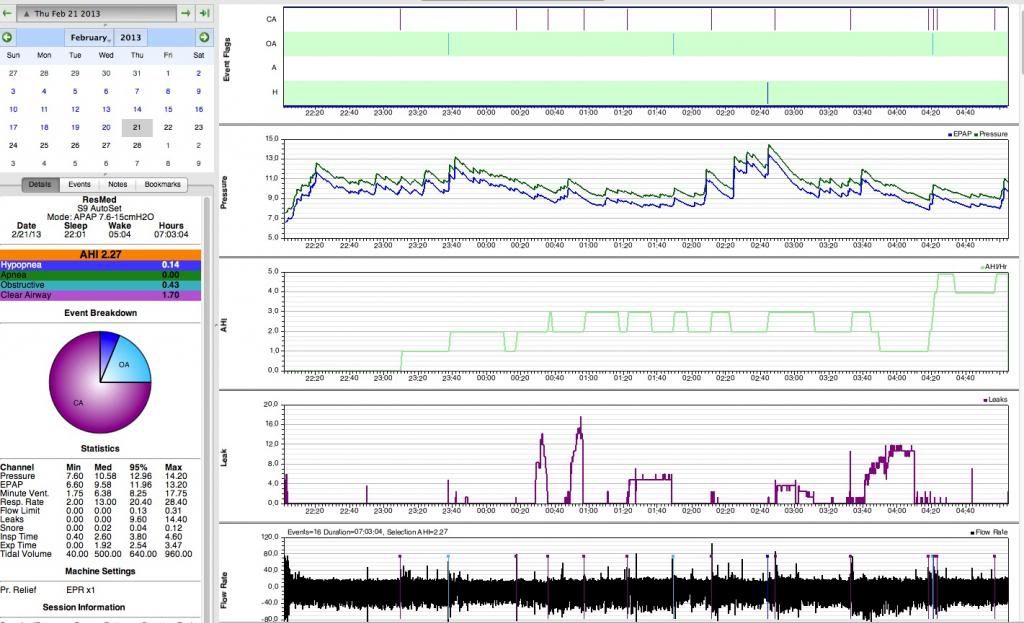 I did up it to 8.2 last night , but well only a night, and not much difference to report.
My average AHI has been around 2 for the past 3 weeks, and yes I'm feeling better. (In fact, the first night with the CPAP I felt better immediately. There's a whole story which brought me back from a hiatus from CPAP, which I'll share in another thread in the future.).
Special thanks to the patience offered to me by Super Sleeper (who is also a Super person) and to PaulaO2 - with
this thread
on attachments.
Anyway, if there's anything additional I need to post, or if folks have suggestions, I'd be grateful to hear them.