Well I sure feel the same as retired guy, though I know he is different (or was it us? I get confused). Anyway, I've been flying. I don't notice wearing the P10. It is great lately (two weeks of ahi below 2 and the last few days 0). I'm in crazy good shape, have done lots of sports and heavy gardening (hedge cutting, pickaxe work etc). The amount of physical work I've cheerfully achieved in the last month + at the day job is unbelievable. Or not really, I used to be like that before apnea got to me. Today I'm beat, but I know why. I've worked from 9 am to 18:30 pm yesterday non-stop removing hedges with another guy, enjoying it even though it's beastly work. I'm feeling better every day. So yeah, I'm very happy I stuck with it, and got the help I needed from the boards. Contrast that with pushing yourself through the day, motoring on sheer willpower rather than thirst for life. My life has turned around and possibly has been saved. I've definitely been saved from living on 40% capacity.
Before APAP: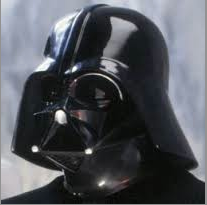 After APAP: See avatar: R2D2 for the win!
"Be kind, for everyone you meet is fighting a great battle"
--Ian Maclaren
I don't snore! I just make creepy noises so the aliens know I'm not someone to be messed with.