You guys are not going to believe this...
Since my last hospital stay in early July I've been doing much better. I have no idea why. Nothing's changed. Still on oxygen at night. My cardiologist added a low-dose of a steroid diuretic. But that's it. I'm sleeping through the night and have a fair amount of energy during the day.
My cardiologist offered to put me on in-home hospice care, but I elected not to do it. When my sons heard about it they asked what I'd like to do before "the end" and I told them I'd like to spend more time with the grand kids and ride a motorcycle again. They encouraged me to find a scooter, so I did. Here it is getting the oil changed in my son's garage...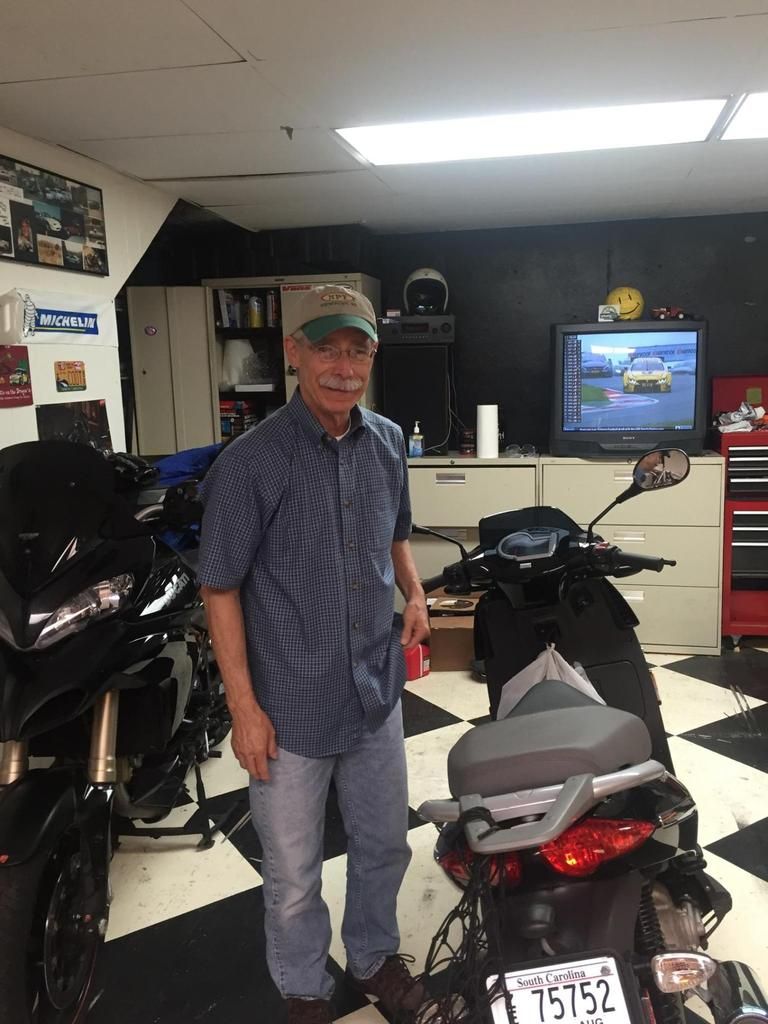 And after lunch with a good friend...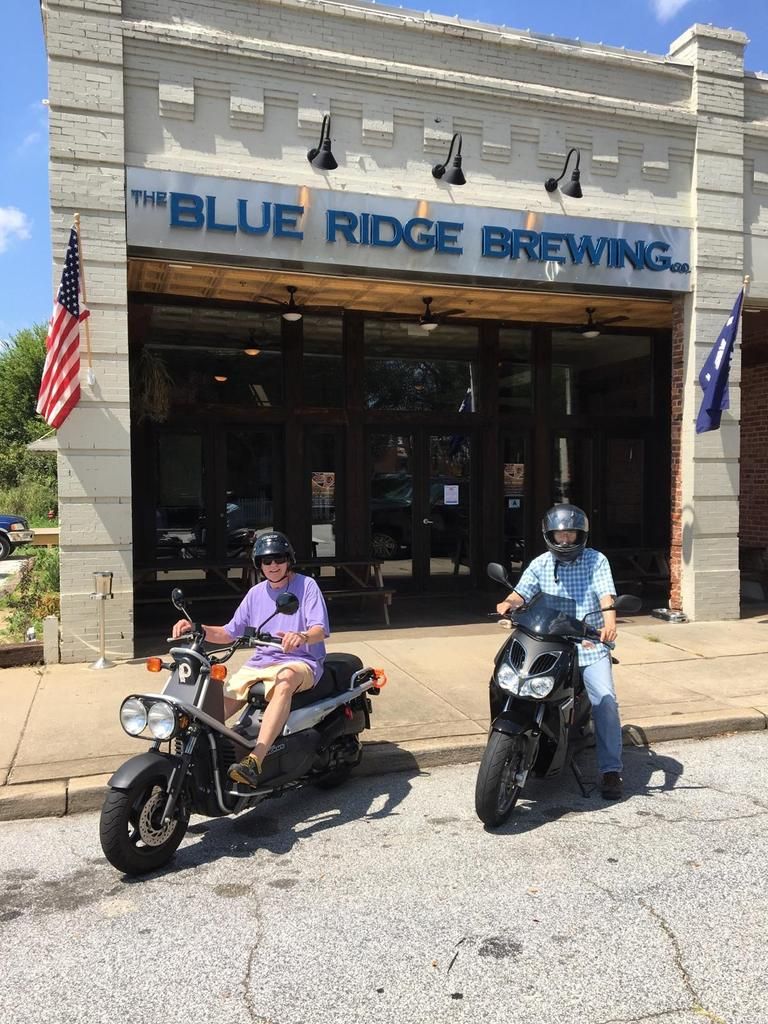 Here's my dilemma now... Back in May my internal medicine doc scheduled a sleep study for me in August (in addition to the one I did in-home in June). I finally did it, and yesterday I saw the sleep doctor. He wants me to go back on a CPAP machine.
I keep remembering the phrase, don't fix it if it ain't broke... What do you think?