Hello apneaboard community,
I need your expertise. I'm on APAP for almost 3 months now and I'm comfortable with my mask and the machine by itself.
The problem is I still don't feel the benefits of my therapy even if my numbers are pretty good with an AHI below 0.5 most of the time.
From what I understand I maybe need to go on fixed pressure CPAP.
But what fixed pressure I should start with???
See a screenshot of a typical night for me: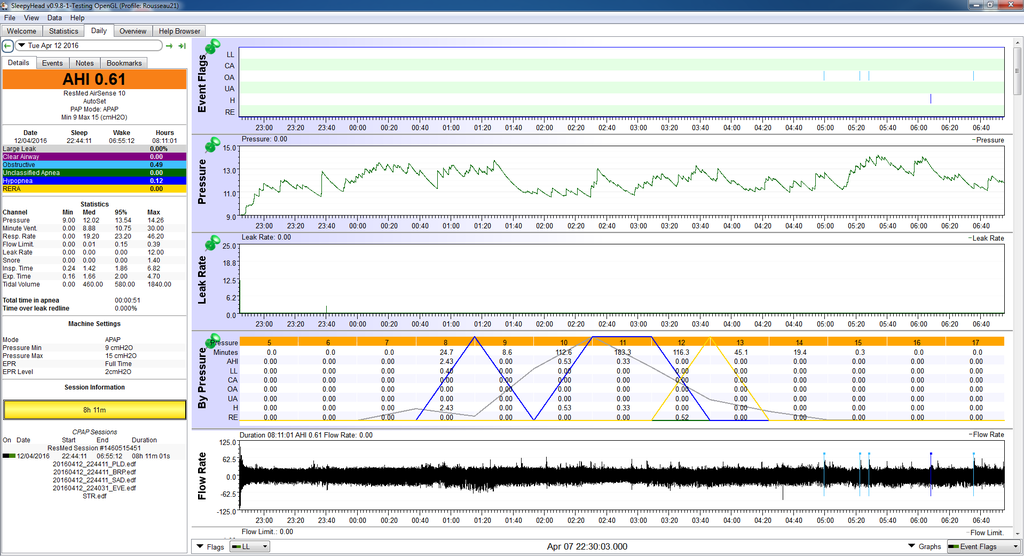 Also you need to know that I have a problem of swallowing air (aerophagia). My EPR is full time with a 2 cm H²O.
Hope somebody will be able to help me out.
I see my doctor in two weeks but I will like to try fixed pressure for the weekend
Your feedback will be really appreciate