In doing my research trying to find out how the Easy Compliance Software assess data I checked out the previous models. Previously this device was distributed in the US under the branding of Carefusion Puresom, and the Probasics ZzzPAP.
The graph below was from ZZZpap software. Notice the red line on the leak rate graph at 70 lpm. I now take it that anything over this is considered a large leak. Just guessing, but this makes sense especially after seeing Newbee2016's data. The Apex software does not have this red line.
Assuming that Newbee's data shows good results, I am guessing that I am sleeping with my mouth open, I have mask leaks, or there is a defect with my mask or cpap.
I also assume I may need to get a chin strap or a face mask. Drats!!
[img]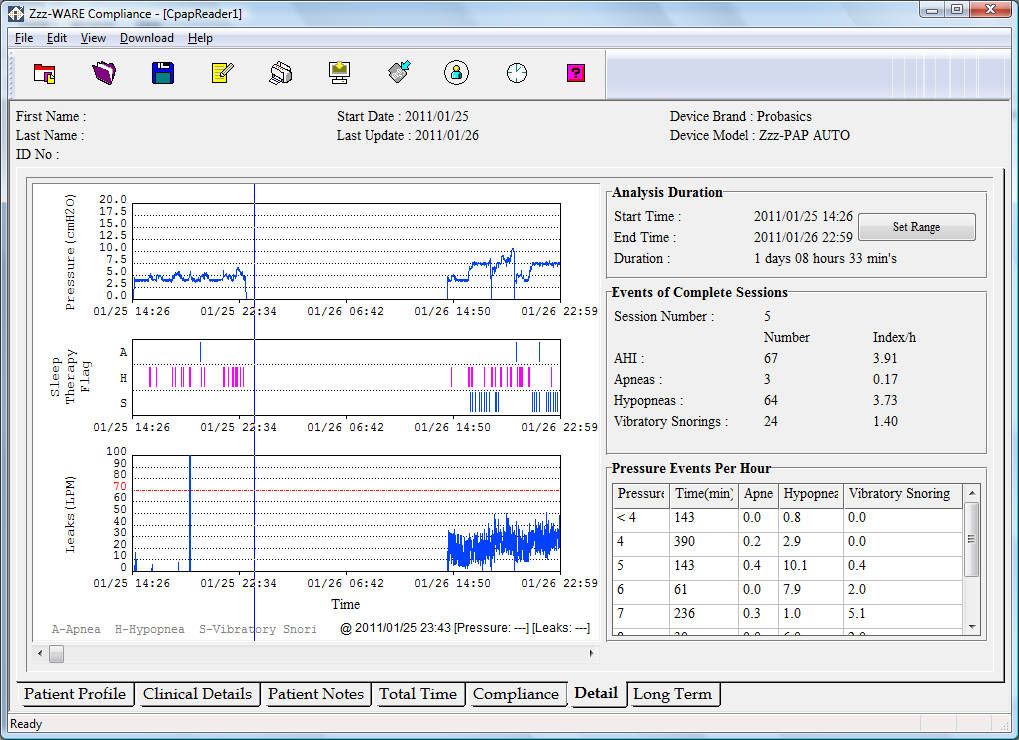 [/img]