Hi everyone,
I got these weird results last night - what does the green line on the pressure graph mean? I have fixed pressure of 10 with a ramp starting at 6 and no EPR.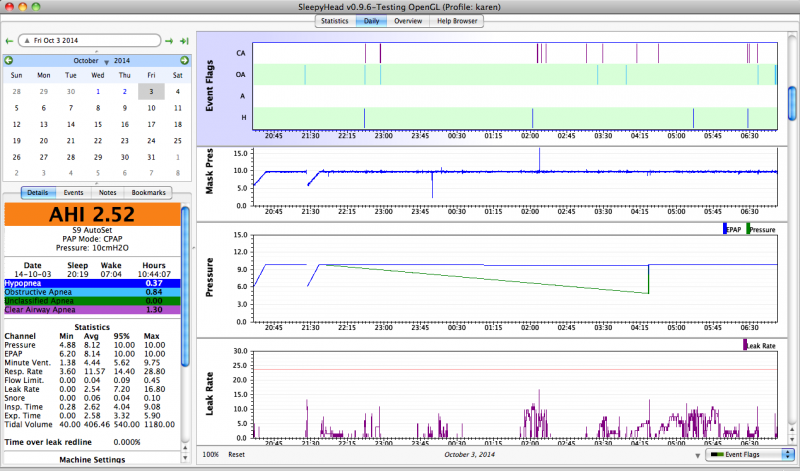 I've never seen it before.
Does it have something to do with the spikes I see above on the mask pressure graph? What are those spikes?
I'm quite new to this so appreciate your help in interpreting what all this means. My leaks are low, so I'm not sure what's going on.
Thanks!
Karen