Soft cervical collar: a tip for mouth breathing and chin tucking
I adjusted well to Apap, but still had two problems.

1) Chin-tucking while sleeping on my side. It happened when deep asleep and the position cut off my air supply when my chin nearly touched my chest.

2) Mouth breathing/leaking, again while sleeping on my side.

To resolve the first issue, I happened to resolve both.

I decided to wear a neck brace (soft material, the kind you wear for whip lash). It lodges nicely between the back end of the jaw and the collar bone, which together provided strong support to keep the chin up. My chin now only can sink halfway, never completely to my chest. It stopped the chin tucking and as a result I go on breathing. It also stopped the mouth leaks.

I still wear the chin strap (tied on first, before the mask goes on as I discovered the other way around causes problems).

The neck brace is very cheap and considering how much it helped in my case, I thought it good to share the tip here.
Before APAP: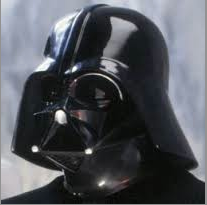 After APAP: See avatar: R2D2 for the win!
"Be kind, for everyone you meet is fighting a great battle"
--Ian Maclaren
I don't snore! I just make creepy noises so the aliens know I'm not someone to be messed with.